Wobbleboxer
Er, trains! And caravanning (hence the sign on)
I had to pull up my previous garden railway about 5 years ago due to a major remodelling of the garden, but like a few others in recent threads I am feeling drawn back by all the spare time I seem to have on my hands at the moment. I have all the rolling stock and track work ready to go.
The old line was about 12 inches above ground on wooden posts and boards because of the uneven ground and although most of the boards were OK, the posts were beginning to rot after about 5 years. The new line will be a loop to loop with a single track between and will only be about 100 feet or so of track (DC with reverse loops, single train, nothing fancy). The upper loop (red on the picture below) will be at ground level dropping at 2% to about 7 inches above ground at the lower loop. The lower loop and about 20 feet of track will be off the ground (the yellow bit in the picture).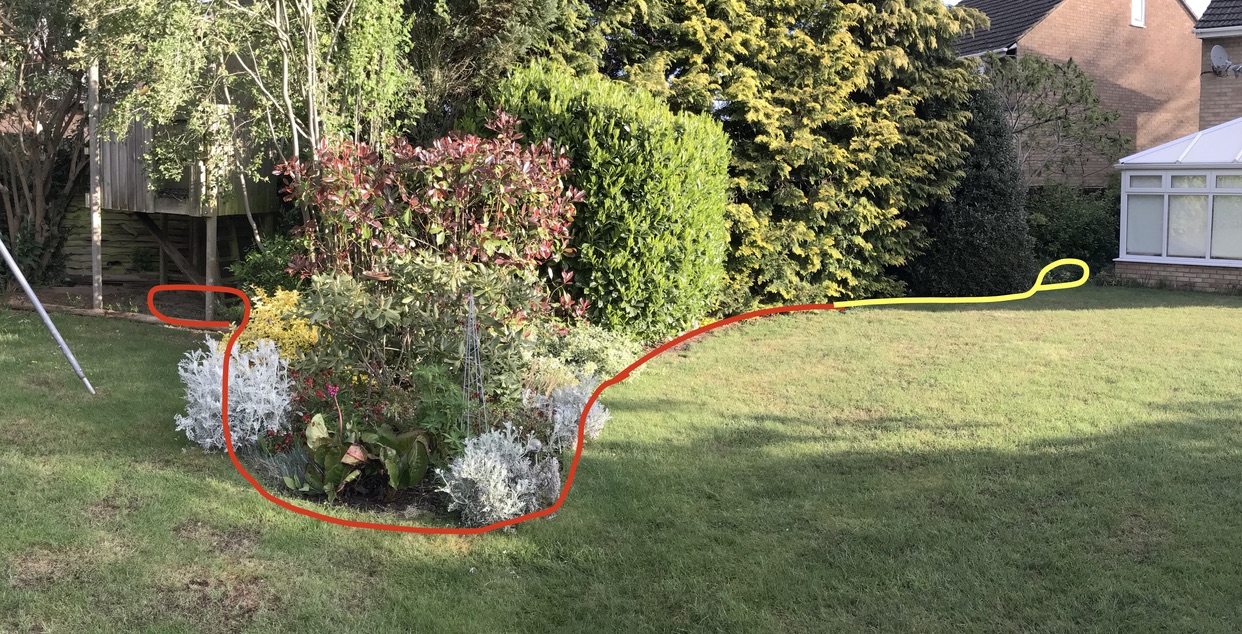 Because a large part will be on the ground, wood is out of the question. I like the idea of keeping the ballast separate in the way that
Scot Lawrence has on his Stonehedge Railway
(see picture) and was considering using Filcris, but the cost to do the whole line would be too much and I have been looking at alternatives.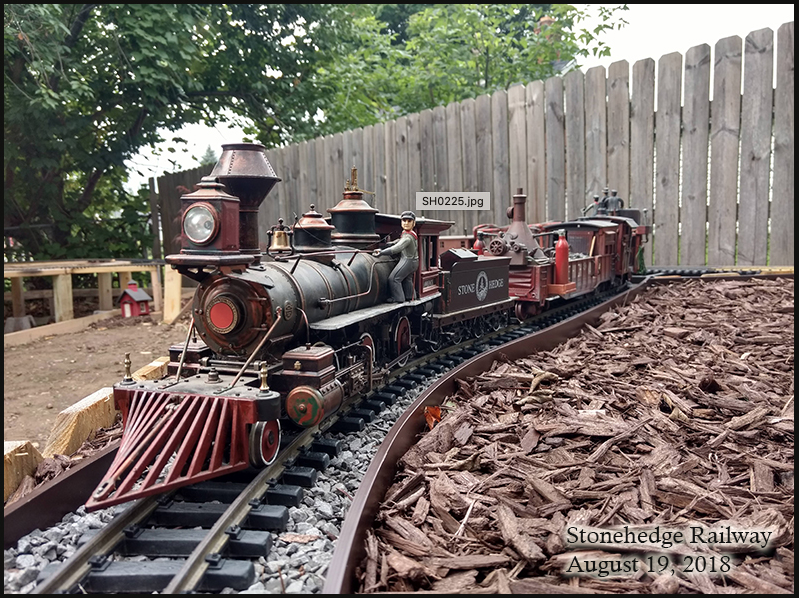 So, I have come up with the following.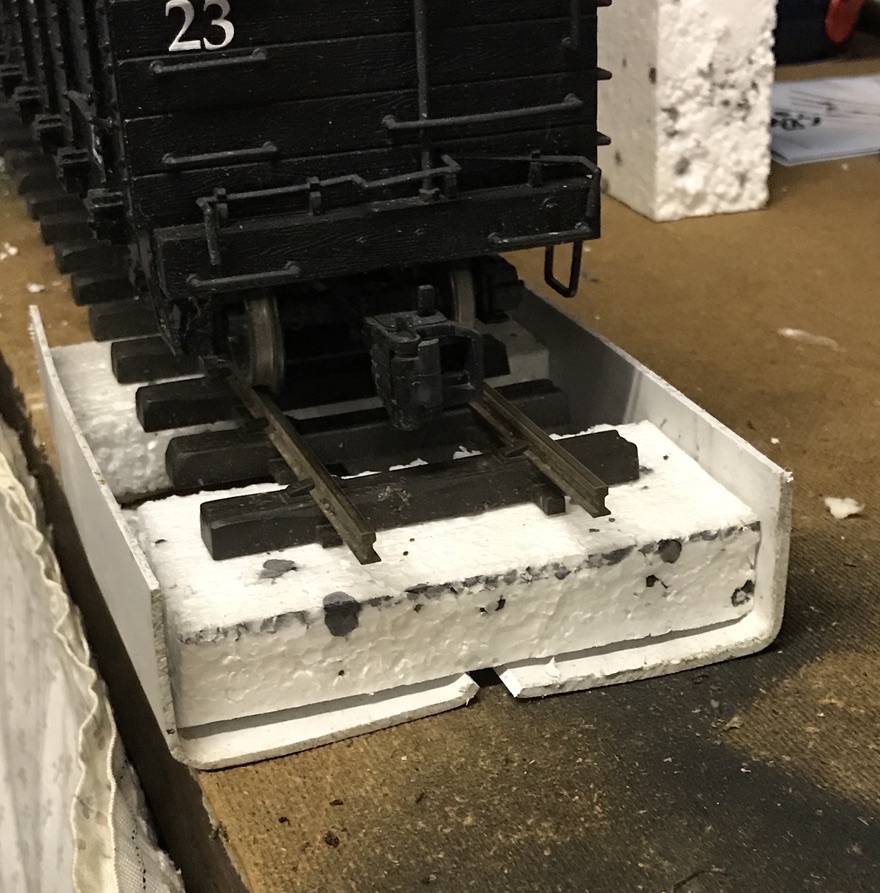 Take a 65mm square brown drainpipe and cut into 2 "L" shapes to act as side frames. These will be notched along the bottom to allow them to be bent for the curves. The trackbed will be 1 inch thick polystyrene sheet cut to 6 inches wide (not quite that in my mock up) with a hot wire to the required curves and construction adhesived to the plastic edge frame. The track will be laid on top secured with adhesive or wired to the poly' and ballasted. None of the curves are too sharp to hopefully the track will hold shape, the loops will be done with Peco R1s. Holes will be made in the poly' for drainage. This whole setup will be either buried so that the track will be at ground level or sitting on the ground. From the point where the track rises higher (the yellow bit) I may swap the polystyrene for wood unless the poly proves to be rigid enough. Posts on this section will either be more drainpipe or a smaller plastic pipe.
What are your thoughts? Does this sound feasible or have I been in lockdown too long? I'd be interested to know if anyone has done anything similar or found any other alternatives to wood.
3