I'm installing battery R/C DCC to my Accucraft K-27. The decoder/receiver & battery install is all going well. Anyone owning one of these locos will know the electricity is picked up from the track on one side of the loco and returned via the opposite side from the tender wheels. Isolating the motor was straight forward, it just entailed undoing the connecting wires from the terminal below the cab floor.
My question is: can I wire the head and marker lights and cab light (no tender light fitted to this particular model) directly to the Zimo MX699 KS decoder. I took a look inside the smoke box and it looks like some electronics are present to perhaps turn off the light while reversing? Also I'm guessing some form of voltage regulator?
Here's the terminal below the footplate before removing the wiring.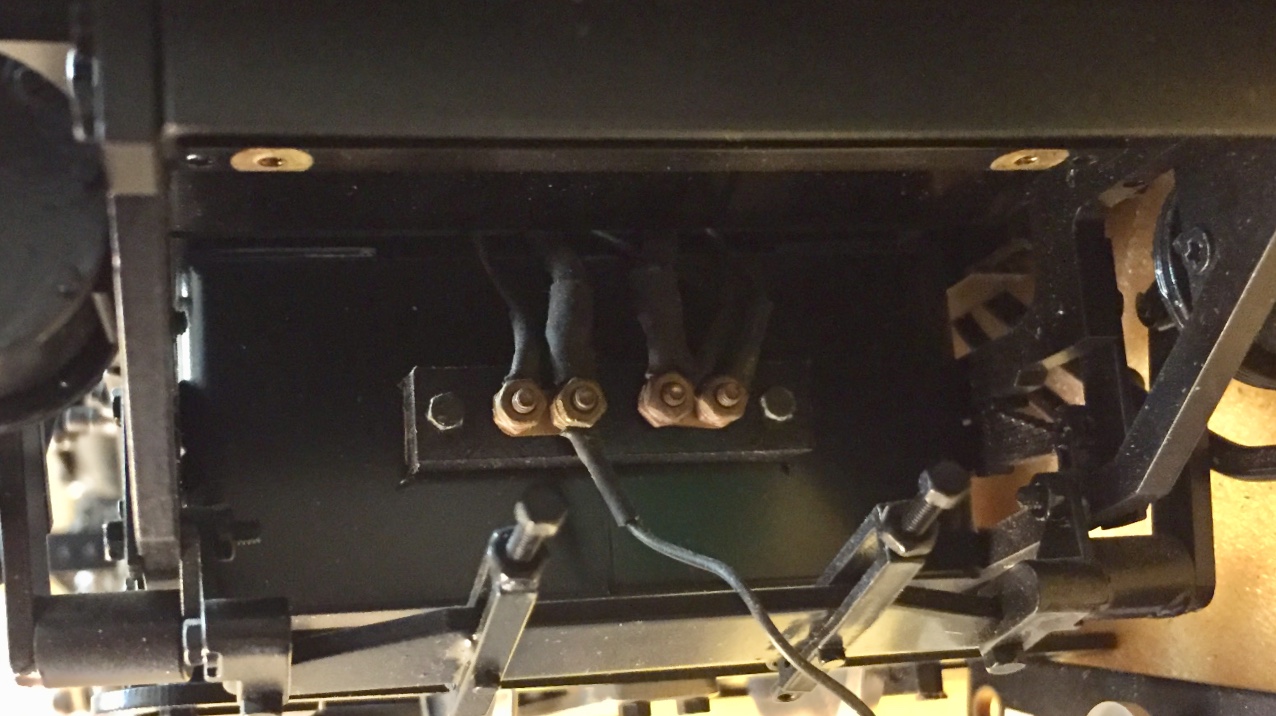 Any help gratefully received