"In 2013 Accucraft UK were approached to produce all the Talyllyn Railway locomotives as a commission and although this never came to fruition we had worked up the concepts and designs with a view to producing them of our own accord. Due to developments within the trade we have decided that, rather than waste all this effort, we would bring the first of these,
Dolgoch
, to the market in 2019."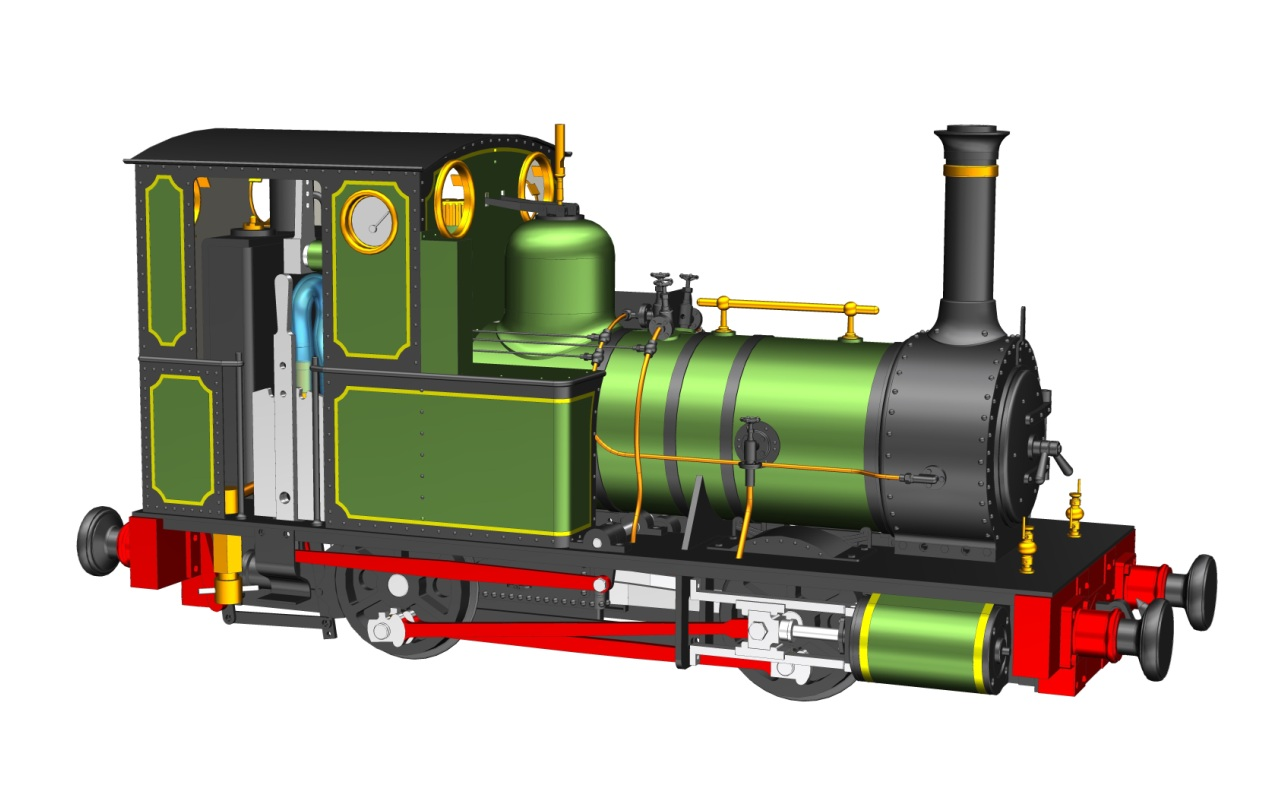 The model is built to a scale of 16mm:1′ (1:19 scale) and follows our standard design brief being internally gas-fired with a centre flue boiler. The model will not be gauge adjustable but will be available in either 32mm ('O' gauge) or 45mm ('1′ gauge) and will not have insulated wheels. The axles run in bronze bearings and all the rods and valve gear (simplified Stephenson) will be manufactured from stainless steel. The cab roof flips up and over sideways to give access to the gas and water, the lubricator filler is in one of the bunkers. The copper boiler is fitted with a gauge glass (with blow down) and the displacement lubricator has an under-floor drain valve. The model is built from stainless steel and brass. Although fitted with TR buffers and couplings the model will be supplied with a pair of our Z2 chopper couplings for those who wish to use them.The model will be available in TR green, 'Atlas Foundry' green or Crimson Lake. UK RRP £1550.00, due for delivery Q2/Q3 2019.
Last edited: