beavercreek
Travel, Art, Theatre, Music, Photography, Trains
I think the issue irises on metal bodied, rail powered locomotives that have metal rods attached to the wheels. It's a matter of where and how to insulate the two sides.
There were also different gear ratios over the years on models C-16 and C-19. First was similar to other manufacturers but too fast for prototype. Second was nice and slow but motor/gear speed noisy and third was somewhere in the middle.
The later issued C16 and C19 had insulated wheels with 'normal' pickup arrangement. This obviated the need to overcome the 'old' problems with metal bodies as the bodies/tenders are not 'live'.
The pickup feed from the loco is fed back into the tender where it joins with the tender pickups and is available for sound or DCC before being sent back to the loco (motor and lights) through the multi-connector.
The only fly in the ointment is that Accucraft, in their wisdom, generally 'mostly' have a regulator distribution board in the loco boiler that feeds the lights .
So although your tender sited DCC decoder could feed and control the motor power, you would not be able to have individual control of the lighting unless you open up the boiler, disconnect the distribution board and then take the lighting feeds separately back to the tender for attaching to the decoder.
BUT sometimes Accucraft placed it all in the tender and no board in the loco boiler........ it does depend on the model and the date of issue....
Here are some photos of my Colorado Southern C16 2-8-0 tender electronics (all of the elctronics are in the tender and the separate feed for the lights comes from this ... excellent for DCC!
tender showing pickups and connectors (the two connectors with one prong are for the sound card reed switches situated on the loco for track magnet triggers)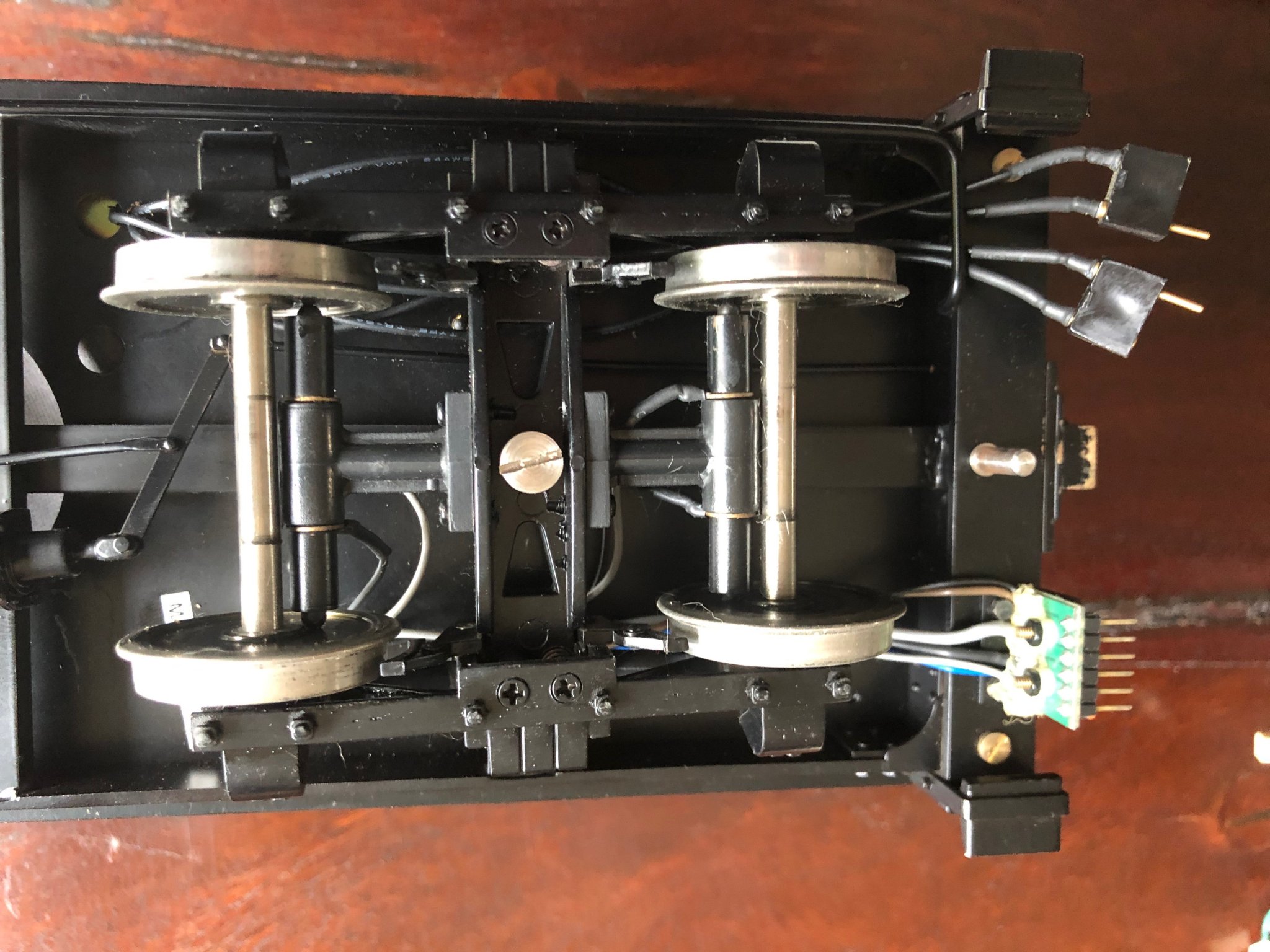 connectors from the front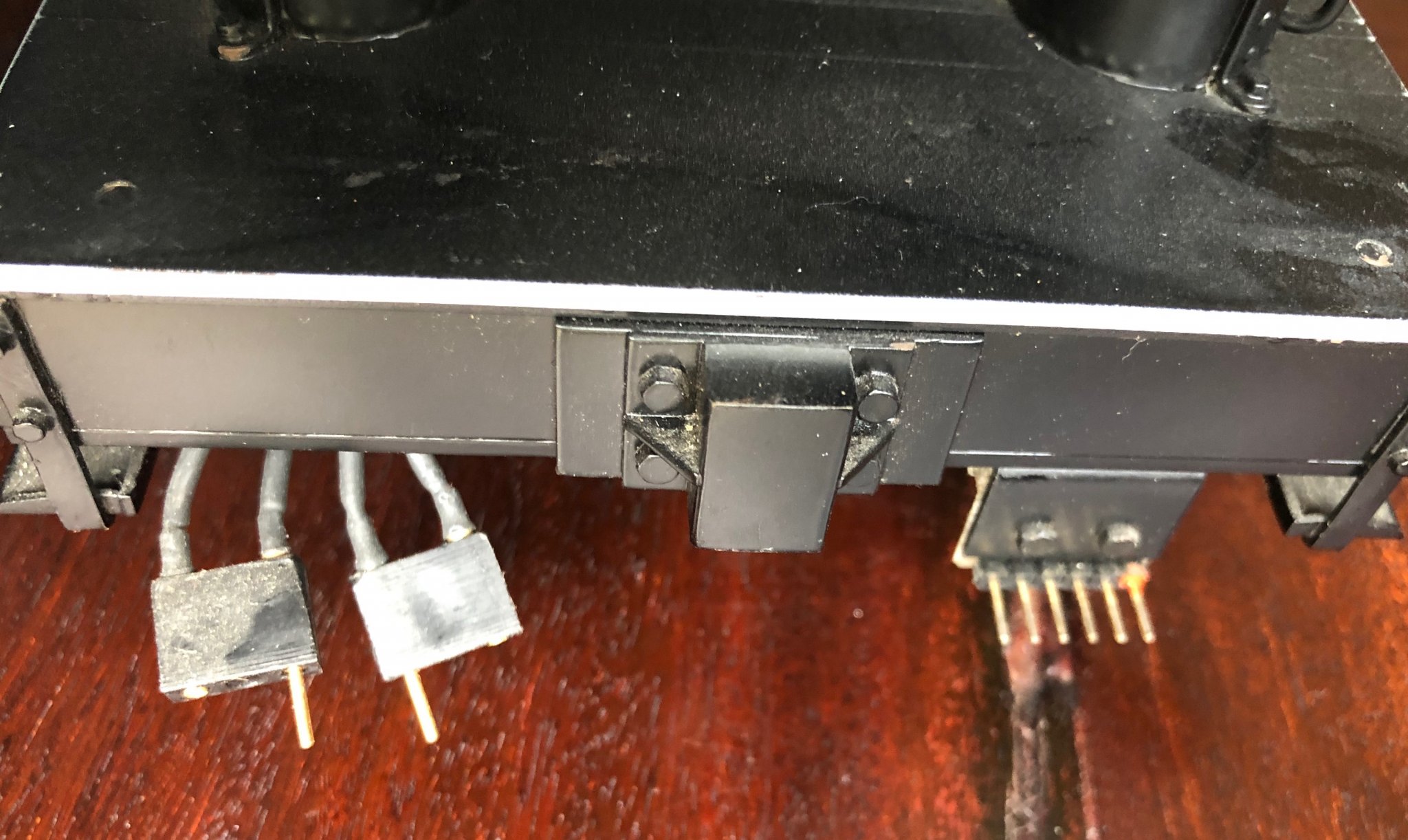 inside tender with the Accucraft terminal and regulator block showing isolation switches. There are two 1.5v outputs for lights in the loco (there is no light on the tender). You may see that the brown + has no corresponding '-' wire.. that is because the negative 1.5v terminals are common to each other.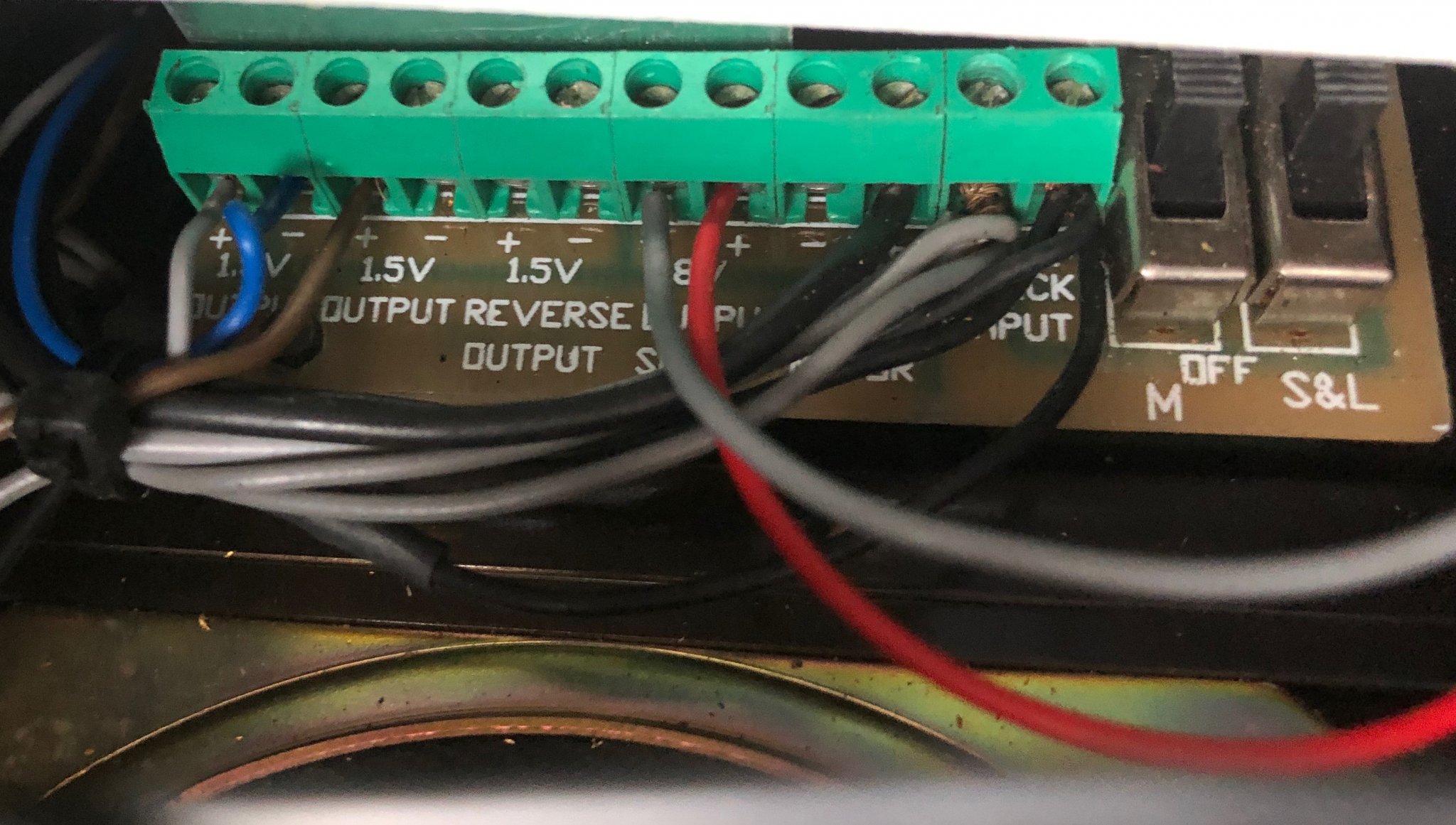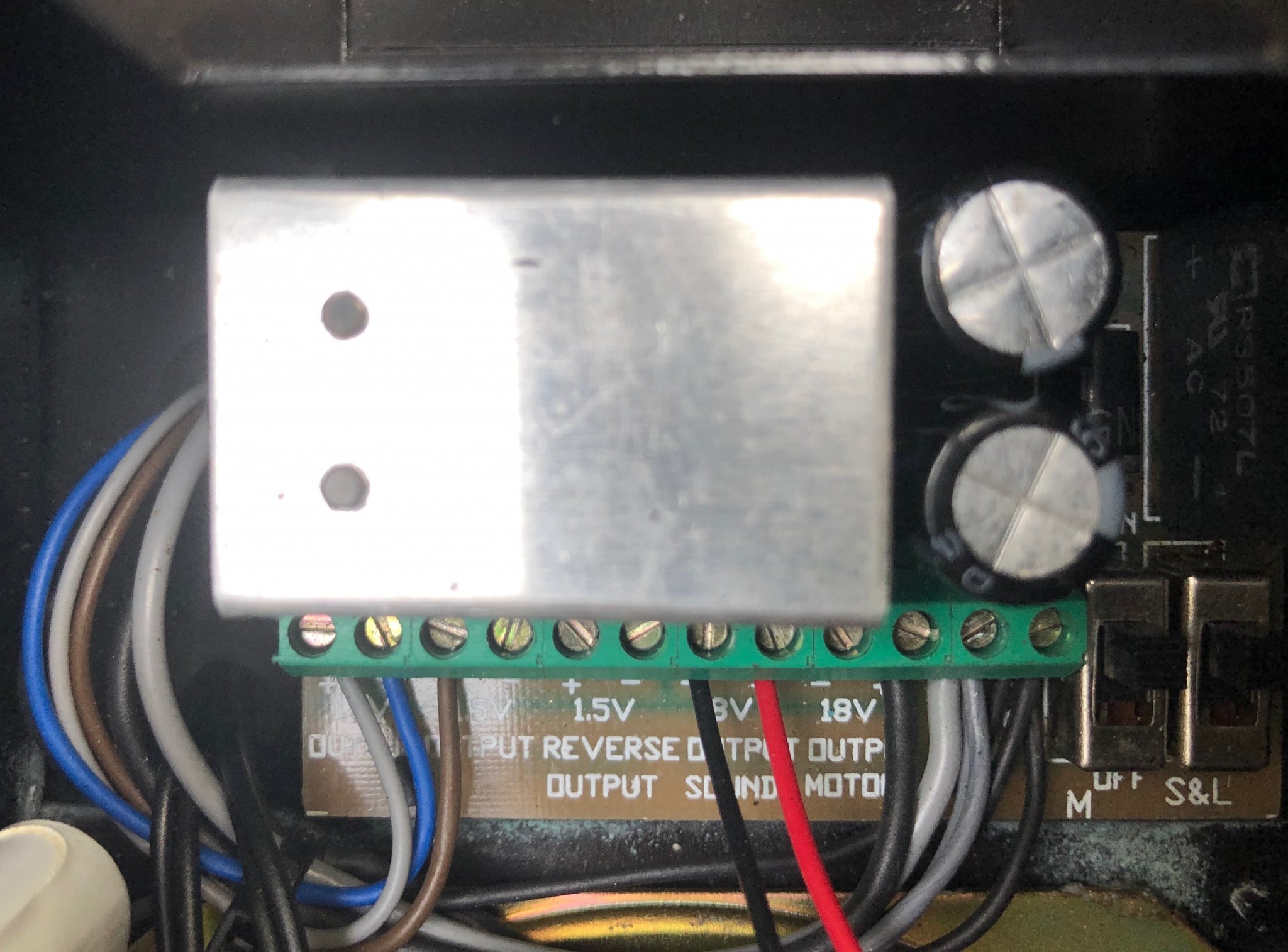 Last edited: