British narrow gauge (esp. Southwold and W&LLR)
I must admit to being a fan of MYOB - great ground cover. My garden is North facing and so often in the shade of the house from direct sunlight but, at this time of year, the sun does find its way in. The MYOB in the most exposed parts of the garden have suffered .....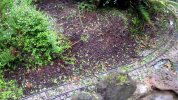 .... but other more shady parts have been less badly affected.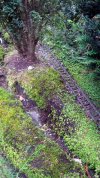 What is irritating is the neighbour's laurel has been shedding its leaves on to the line. During a running session, I can turn my back and another half dozen have deposited themselves on the track ....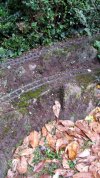 Gives a whole new concept to 'Leaves on the line'.....
Rik
3

1