ge_rik
British narrow gauge (esp. Southwold and W&LLR)
Over the past 10 years I have gradually taken over our conservatory as my workshop. Although my missus has never complained I felt my takeover had reached the stage where it no longer could be used for its original purpose. In the corner of the garden there was a 6 X 8 shed and a lean-to shelter for our old trailer tent. Having sold the trailer tent I dismantled the shelter and while I was at it, got rid of the shed which was showing its age (25 years). This left me with a plot, 11' X 14'.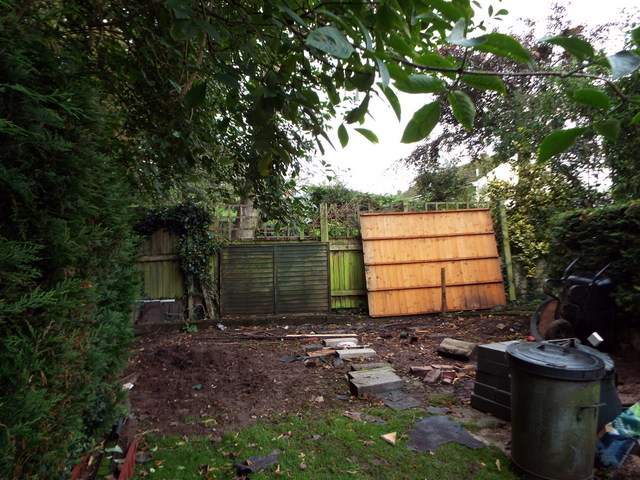 So, I sketched a few plans and bought a few bits of treated timber. I decided to construct a wooden floor rather than casting a slab, partly for reasons of cost, partly for environmental reasons and largely because the old shed floor had been built in this way and way still in good nick. In fact, I used most of it as the floor of the garden shed bit of the new building (on the left).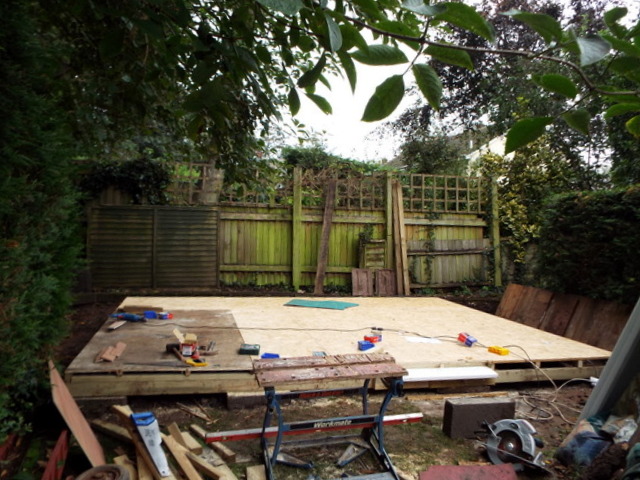 I've now got as far as erecting the framework. The doors were purchased secondhand on eBay. The garden shed will be on the left and the insulated workshop on the right. As funds allow I am intending to install a woodburning stove - I'm going to have a few offcuts of timber to burn! I've laid on a mains electrical feed but not as yet a water supply. I did consider installing a chemical toilet - being a man of a certain age
!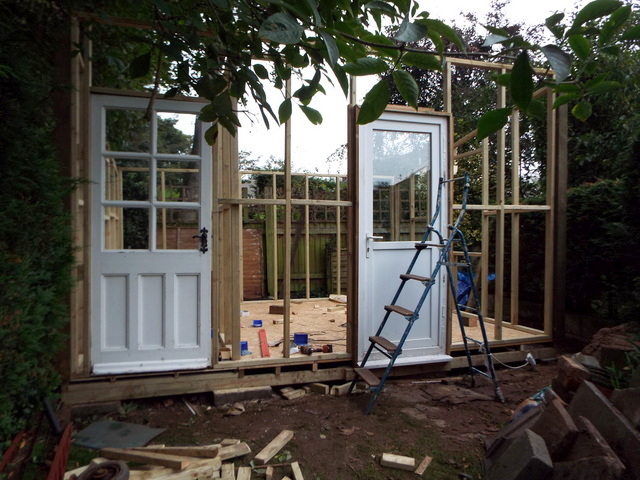 I've been taking shots at one minute intervals to eventually make a time-lapse film ..... If only the rain showers will hold off long enough for me to get out there and finish it off!
Rik