I noticed a hole in the bottom of these Playmobil lamps which goes clear through to the transparent section of the lamp:

And it turns out that with a little rub of sand paper on the edge of the LED, you can make these 3mm LED's fit fully inside the lamp:

(yellow works well, some other colors don't show up much when lit inside this lanterns translucent plastic)
I don't remember what kind of batteries these are, but all you need is 2 volts for this kind of LED: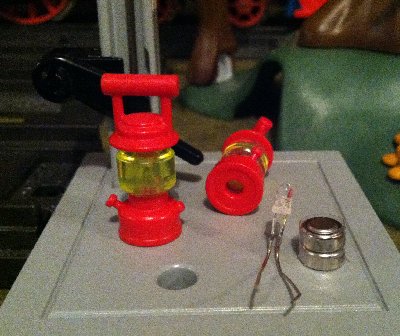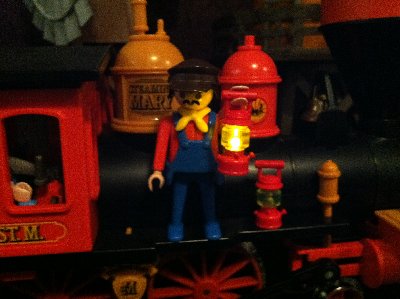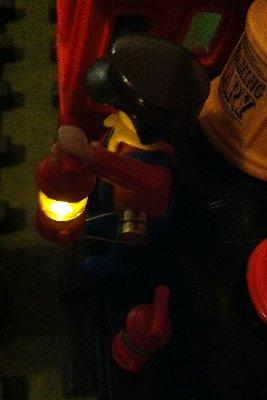 I haven't wired it like this yet, but you can fit the batteries inside the playmobil figure and send the wires inside the body.
Though I'm not sure where the best place for a switch would be (maybe just shove the wire into position to turn it on):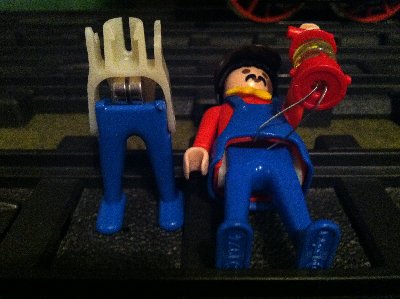 You can also hide the batteries under other things: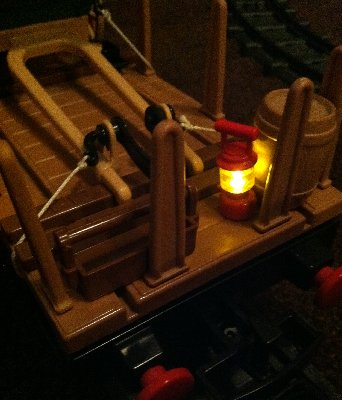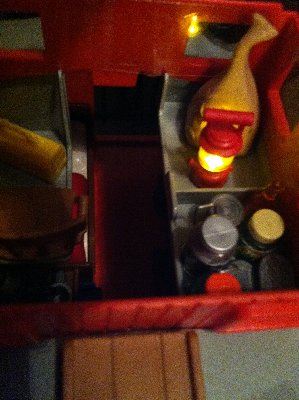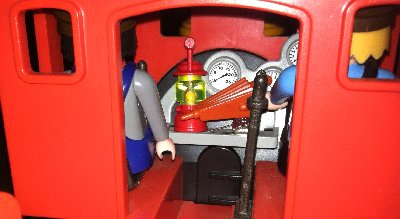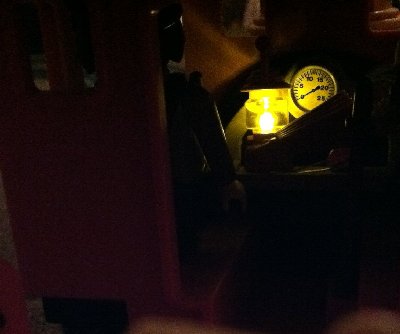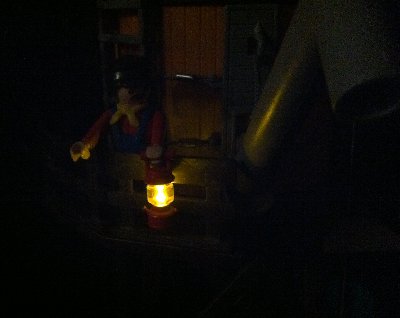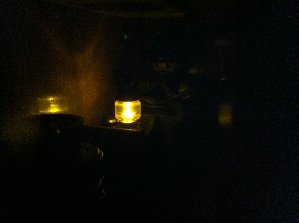 I was thinking that instead of having it like the following picture, one could drill holes in the tender chasis for the wires to go straight down into where batteries would be hidden: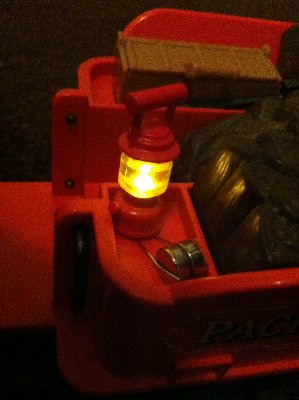 I suppose you could also snip the wires from the bottom of the lantern and have the two metal leads spanning only the bottom of the lantern, and then have multiple battery powered platforms which would power the lantern when it's set upon them. So that it's only lit when set upon a powered spot.