Beddhist
Motorcycle travel, trains
First, open your Picasa album in a web page, not the program on your computer:
https://picasaweb.google.com/
You may have to log in with your Google account.
Click the album, then the picture you want. It will look like this: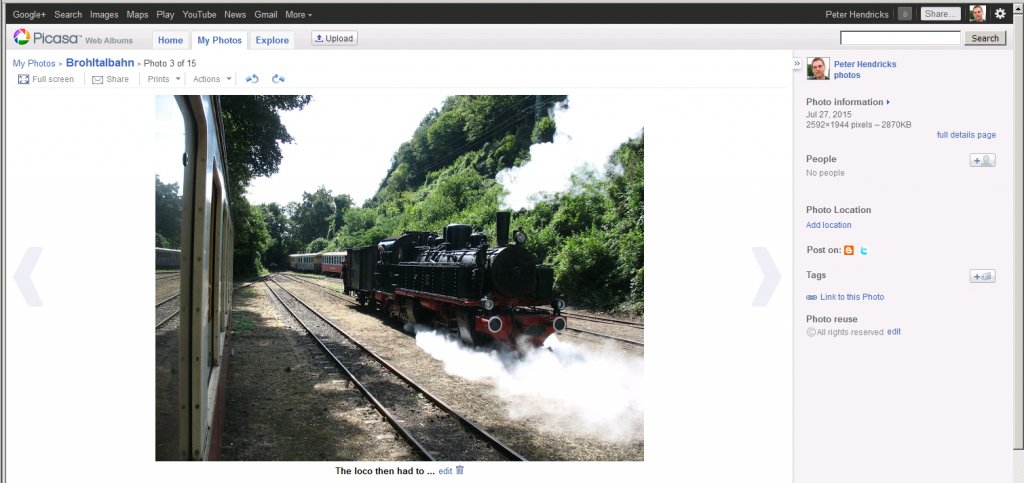 Notice on the right, where it says "Link to this Photo"?
Don't use this!
Instead, right-click the picture. What you see next depends a bit on your browser. I use Firefox and I get this context menu: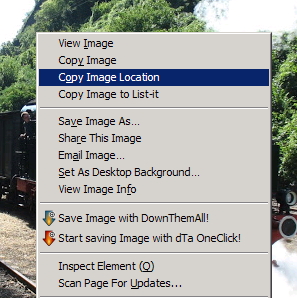 Click the highlighted choice. The picture's direct link is now on your clipboard.
Now, start a post or reply here on GSC, if you haven't done so already. Click the image button just above the text box:

In the box that opens, paste the URL (link) that you just copied:

Click Insert, et voila: